Tunas Farm is the first startup in Indonesia that carries the concept of urban farming using the indoor vertical farming method that combines hydroponic farming with IoT (Internet of Things) technology where all planting processes and rooms can be precisely controlled and monitored according to crop production needs; with this method, farming activities will be more precise, predictable and also the harvest produced is much more consistent than the open field method which is less efficient, requires a lot of resources ranging from labor and clean water as well as results that are unpredictable and with a high level of risk. ranging from pest disturbances, natural disasters and also the expertise of the farmers who cultivate the land.
Tunas Farm is present in the midst of the community to present clean, healthy agriculture in accordance with quality and hygiene standards for urban communities where the demand for healthy food and clean vegetables is increasing along with the effects of the COVID-19 pandemic that has hit the world. People become more aware of food hygiene and where the food comes from and is processed. Tunas Farm brings the concept of Farming "Farm to Table" where the harvest can be delivered directly to consumers in just a few hours after harvesting, so that the freshness of vegetables is guaranteed with a longer shelf life.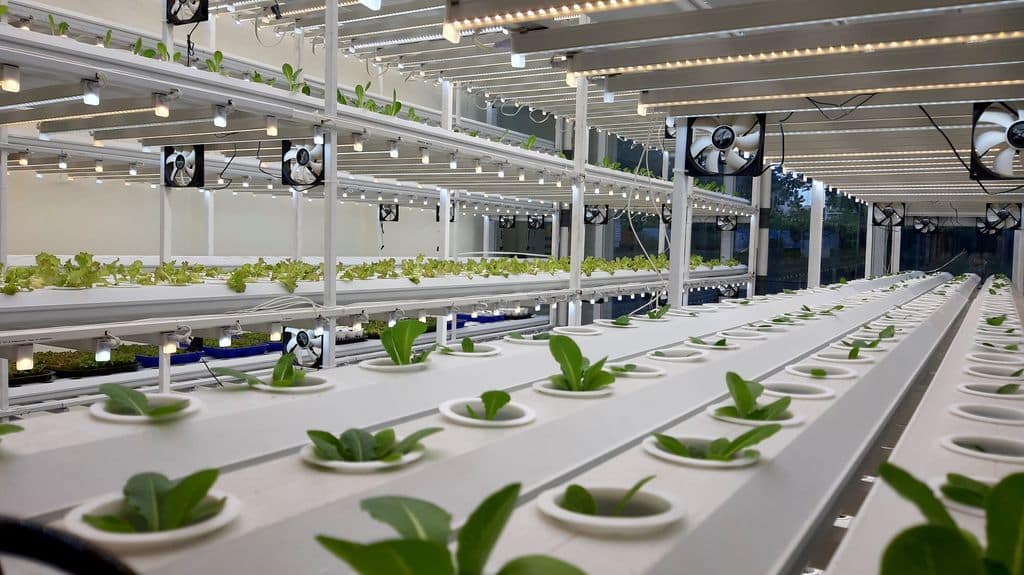 Currently Tunas Farm is present in Tangerang, Malang and Pontianak and in 2021 Tunas Farm will expand to 6 facilities spread across big cities to meet the needs of healthy vegetables and provide an urban farming experience by establishing edu and ecotourism urban farming facilities where people can visit, learn, shop and also enjoy the process of planting to harvesting at Tunas Farm.
Currently, Tunas Farm is conducting more in-depth research to make efficient use of electricity, which is a challenge for Indoor Vertical Farming. To achieve this, Tunas Farm developed its own LED technology which is currently in the patent process where optimal crop yields are at a very low cost.